Acquisition models, metrics, KPI's? Here's an easy framework to kick start your mobile marketing strategy [Updated 2021] 
These are the basic elements we covered during an online conference on Mobile Strategy to a group of students from Universidad Valle de Mexico in Monterrey.
It is critical to understand the aspects of planning a mobile marketing campaign. Covid has accelerated the mobile usage for young users but also brought on board older segments. The objective of this post is to help you develop a framework for creating your own strategy and adapt it to your target audience.
Mobile Market Overview
Worldwide market overview, mobile penetration, mobile ads spending trends. There are 3.5 billion smartphone users worldwide and these are a few highlights published by QuoraCreative:
80% of users used a mobile device to search the internet in 2019
40% of online transactions are done using a mobile device
US mobile search ad spending was estimated at 28.12 Billion in 2019
More than 50% of websites are using responsive web design technologies that work for all devices
More than 3/4 shoppers use mobile devices along with physical shopping
By the end of 2019, mobile advertising will account for 72% of all U.S. digital ad spending
Nearly half of users read reviews of all purchases on their mobile phones
Website speed is important for more than half of the mobile users
Nearly half of mobile users switch to your competitor instead, after a bad experience with your mobile site
3 out of 4 teens regularly make purchases online now.

1. Design your campaigns:
Objectives, message, user interaction: It is fundamental to understand your user behavior.
Keep in mind today we live in a multi-screen and multi-media world where users might be impacted on a channel that might not end up in a measurable conversion. 

2. Media Planning:
There are three types of media: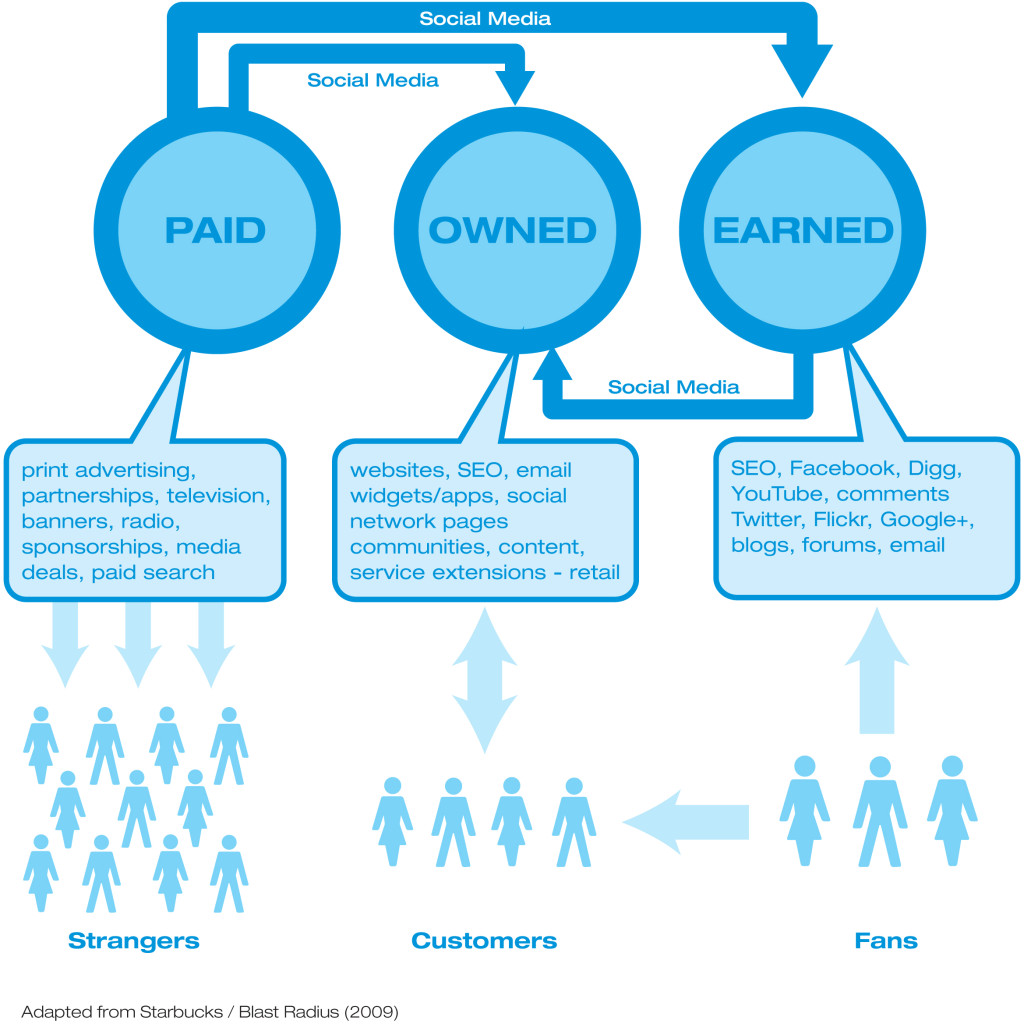 Owned Media: The channels you own and use to communicate with your audience. (Website, blog, social media profiles)
Paid Media: This relates to content controlled by the advertiser. (Google Ads, sponsored articles or reviews, paid search results)
Earned Media: Earned media is defined as publicity gained through promotional efforts other than paid media advertising. (Customer reviews, mentions of your brand, shares, retweets, word of mouth, blogs or magazines speaking of your products or services)
3. Cost Models
Cost models for advertising online can vary depending on the source of traffic. The most common ones:
CPM: When you pay for how many users viewed your ad. 
CPC: When you pay for every click (Google or Facebook Ads)
CPI: When you pay every time an app is installed on a user's device. 
CPA: When you pay when a user performs an action, for example, a registration, sending an email, or asking for information.

4. KPI's: Performance Tracking
Imagine you are in a supermarket in the pasta isle. Everytime you see a package of pasta is a visualization (impression) of the product. If you grab it or put it on your cart would be a click. And if you finally buy it, that would be a conversion.
Impressions: An impression is a metric used to quantify the number of digital views of a piece of content (Example: a banner)
Click-Through Rate: CTR is the number of clicks that your ad receives divided by the number of times your ad is shown: clicks ÷ impressions.
Conversion Rate: The percentage of users who have completed a desired action. Conversion rate = (conversions / total visitors) * 100%
Creating a mobile marketing strategy is not easy, but this framework can definitely help you structuring your first steps.
There are a lot of ins and outs in this sector and to be supported by an expert in the field will reduce the bumps in the road. Most importantly, it can help you save a lot of money by avoiding mistakes. 
It was very pleasing to interact again with students as I did during my year teaching at Raffles Millennium International in India. Special thanks to Prof. Alex Omar Calvo who invited me to give this presentation on Mobile Marketing Strategy to our future digital marketers!